Is Prince Harry a Gleek too?   
On Friday night Glee star Cory Monteith (28) cosied up to the 25-year-old royal at the Wireless Festival in London's Hyde Park.Cory Tweeted the photo of his new buddy and wrote: "Look who I bumped into in London!"
The Glee cast are on a European publicity tour promoting season 2 to start airing later this year. Reports also indicate that the main cast members have signed up for three spin-off movies.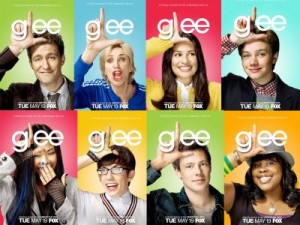 While prince Harry (25) hasn't publicly said he is a fan of the hit Fox show, let's not forget that his grandma the queen met Lady Gaga. So, the prince maybe having TV nights, watching the hit show over at grandmas. It could happen!
Next up, it looks like Snoop Dogg is appearing on the show. "I am pretty sure he is going to do 'Glee,'" Monteith has told the News of the World." That would be really cool."
BNH suggests Cory using his star power and invite Prince Harry (and Prince William) to do a couple of numbers on Glee too. It could happen!