This week we were able to catch up with a crowd pleasing award winner in the indie film circuit, and we are very happy to give it some worthy attention.
Directed by Jeremy Cloe, Liars Fires and Bears is the heartwarming tale, with colorfully likeable characters, witty dialogue, and comedic chaos while holding on to its own quirky freshness indie movie fans can appreciate.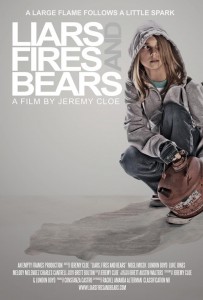 Actor Lundon Boyd who also wrote the screenplay delivers a well crafted performance as Dave, a screw-up man-boy who as an adult seems to make quite a few bad decisions and wrong turns in his daily life.
The role is not a bad choice at all, rather a smart vehicle for an actor taking that film-career path into his own hands.
When Dave meets Eve, a runaway orphan played by Megli Micek, trouble multiplies. Eve imposes her mission of finding her real brother (her only family) on Dave, by refusing to leave Dave's car. Dealing with his own list of headaches, Dave refuses to give an inch, but his ways are no match compared to Eve's determination and plans.
As bad luck and previous actions deliver their own set of circumstances, the reluctant Dave finally submits to this cross country mission of helping his junior partner in crime.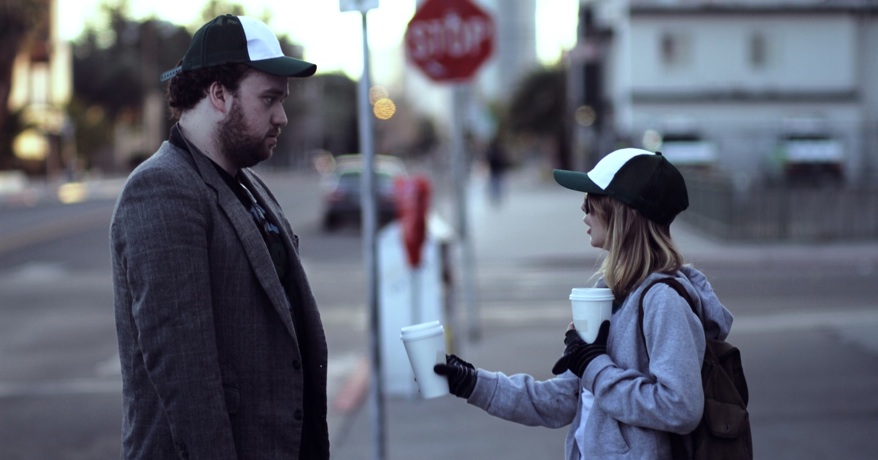 The subtlety of dealing with the subject of life as grown-ups, the definition of family, and a pre-teen runaway, Eve, become the heart and soul of this refreshing independent piece of cinema. The filmmakers steer away from dumbing down the importance of the girl's quest for belonging, and ultimately do not water down its subjects' needs and struggles to keep the film as a comedy. In fact, it works beautifully as what we nowadays call a dramedy (comedy/drama).
Minus a few moments that might slow down the pace, or a few odd set ups that might have needed re-thinking, the story manages to hold its tension, and the viewer's interest. Capable actors, crafty cinematography and strong (feature film) directorial debut, by Cloe, glue this film together nicely.
To its lead actor, Boyd's benefit, Dave remains front and center as he singularly tackles issues and what life throws at him. It is the presence of that necessary, singular voice most, big-budget films of today seem to be missing. Not that mega-budgeted superhero franchise flicks like Man of Steel, The Avengers or Fast and Furious require it in order to rake in the cash. Do they? After every film, when that moment of reflection hits, we insist that they all do.
Not to digress, there are many challenges that go into making of a film, and with smaller, personal films such as LFB, time and money are often limited and unavailable to throw on problems. Therefore, this film soars in its achievements, and for all the above reasons, we recommend it to our readers and independent film lovers at Brave New Hollywood.
Liars, Fires and Bears is available now on AMAZON, VOD and limited edition DVDs by Brinkvision.
CLICK HERE to watch the film's trailer.