In ancient England, when law was rudimentary and people were responsible for their own safety, they alerted the masses about crime with the traditional "hue and cry". Now that martial law is the dog's bollocks again in the Queen's realm, we nominate the hottest "Hugh", Mr. Dancy, as the world's newest power player. We'dgladly follow!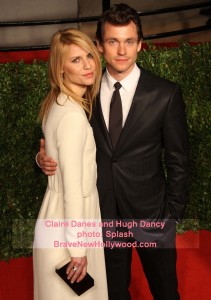 What would rules for the new world order look like under the guidance of this award-winning star who's stealing the show in his guest arc as the bold "bear" lover Lee on Showtime's The Big C? Let's take a look.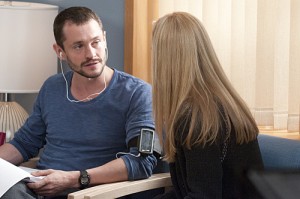 Everyone on Earth compelled to take pilgrimage to England: Let's start with the no-brainer. That Gallahad face. That Lancelot accent. Dancy was born in 1975 in Staffordshire, one of the most prosperous and picturesque counties of the land. The city also boasts three professional football teams ("soccer" to us Yanks, translated roughly to the equivalent of having the Packers, Raiders and Saints all playing out of your hometown). It's also the site of the "Staffordshire Hoard": one of the most important finds of Anglo-Saxon gold ever found in one place. (You thought we were gonna reference Hugh's biceps, didn't you?) Dancy capped this oh-so-edifying upbringing by going to uni at Oxford. Yes, mate, that Oxford. Drawn by this vortex of British goodness, everyone on the planet will be instantly drawn to the country.
"Diversity" given new definition in the Dictionary: Well, he went to Oxford; why shouldn't he get to re-write its signature tome? When you're an actor who's embraced every role (and fashion) from codpiece and cutlass (Ella Enchanted, King Arthur, Elizabeth I) to fatigues and firepower (Black Hawk Down) to cancer-patient minimalist (thank you, Showtime), you get to be the poster boy for an actor who refuses to be drawn by anyone else's lines. Johnny Depp, we think we've found your heir-apparent…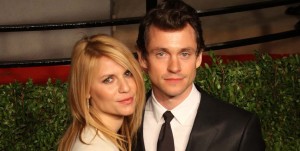 Hollywood Recognizes the Adam and Eve of its New Royal Family…and their names are Dancy and Danes. Think of the genetic possibilities of this pair spawning a new generation of acting royalty! As reward for her selfless contribution to the Tinseltown gene pool, Claire Danes is spared by God from any stretch marks or sagging boobs. Oh; wait a minute…she's Claire Danes; that's already part of the package, isn't it?
"What are you up to next?" comes to mean "Not breathing for the next ten years": In addition to creating Lee for our collective adulation, Dancy has wrapped a new movie, Hysteria, depicting the invention of the vibrator (can we say the dog's bollocks again…please?), as well as lending that accent to the animated feature Dorothy of Oz, also starring Lea Michelle and Patrick Stewart. According to IMDB (and reported right here on BNH, too), he's in pre-production for the psych-thriller Spree, while getting set to start rehearsals to hit Broadway as an erotic playwright in the emotional (and kinky!) drama, Venus in Fur.
And oh yeah…there's that whole chore of re-populating the planet that he's got to fit in there somewhere, too.