With almost a century of history of fame and fortune, Hollywood is still the place where some dreams come true.  And a career in Hollywood can still be launched by accident or design.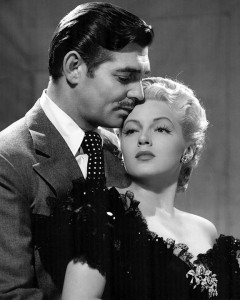 From Lana Turner who was discovered at a malt shop to Harrison Ford was a carpenter to the stars when he was discovered, some stars were just meant to be. Charlize Theron was discovered in a bank. Pamela Anderson was first noticed on a stadium's jumbotron. Channing Tatum was spotted by a modeling scout. These future celebrities got noticed by accident.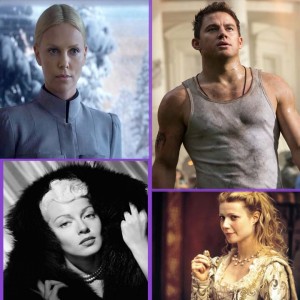 Once an actor decides to make the move to Los Angeles, it's still a crapshoot of ambition and luck.
An actor might connect with a great agent who immediately places them in a good career building role.  Many actors got their start doing TV commercials. And this is where all the gods of good fortune need to align.  Say you start with a commercial – is it a quality commercial? Have you landed a national ad for McDonalds or the local ad for a used car lot?  How many people have seen the commercial? Did the commercial leave an impression?
There's an entire industry made up of career consultants who lecture would be child actors and their parents how to land commercials since it's such an important step.
After the first commercial, will your agent get you another commercial? Will this lead to small roles on a TV show? A hit TV show? A soon to be cancelled show?  Again, so many elements need to align.  The smart ambitious actor also makes sure they leave a good impression with the cast and crew in case that leads to a referral.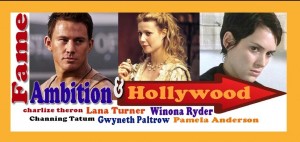 Why all the schmoozing? Simple math.  It's estimated that there are over 100,000 actors in Los Angeles (according to SAG and AFTRA).  An actor that has union membership means that they've done at least one paying gig. They could also be a regular on a TV show or the supporting actor in a movie.  So the activity level in this membership varies widely.  Out of that, according to the Actor's Equity Association, actors have a 90% unemployment rate!  So if your chosen profession is acting and you're facing that kind of unemployment, it's time to use every opportunity, all your smarts and all your looks to make sure you're in the 10%.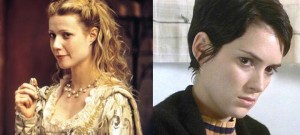 There's a wonderful rumor about the casting of SHAKESPEARE IN LOVE.  In the story, Gwyneth Paltrow was visiting her best friend at the time, Winona Ryder, when she saw the script for SHAKESPEARE IN LOVE on Ryder's coffee table. Since Ryder in the 1990s was a hot actress with 2 Oscar nominations, she was getting the quality scripts sent for her consideration.  Paltrow allegedly pocketed the script, got the part and won her first and only – to date – Oscar.
Whether the story is true or not, it's still a fascinating parable about ambition in Hollywood. Even with the right project and the right moves, what would you do to be in the 10%?
Harrison Cheung is the award-winning author of the Christian Bale biography, THE INSIDE STORY OF THE DARKEST BATMAN. Learn more at bale-biography.com