We want to tell you about another emotionally charged, gorgeously shot, short film we just saw here at the office.
HATCH is a heartbreaking tale of desperation, in which a poor immigrant couple (Milo and Biljana) gives in to the idea of leaving their new-born baby in a "don't-ask-don't-tell" type of a clinic in Austria, where unwanted babies are left.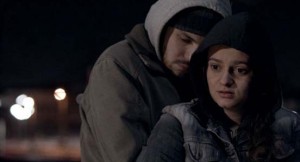 The plot takes an interesting twist when a stranger snatches the baby, moments after it has been left at the clinic by her parents. In fact, the original couple witness the whole thing, helplessly.
This short Austrian film is in German. Yes, you are going to read sub-titles, and you will love it.
The kidnapping doesn't improve the situation of the poor little baby, nor the potential new caretakers, two men, who desperately want to be parents to a child.
The dilemma forces virtuous people from different walks of life into immoral actions where the society and times they live in impose unfortunate circumstances making unsuitable candidates out of perfectly healthy human beings.
The film makes a deeper connection with its silent scenes where the camera holds for a few seconds longer. They allow reality to simmer and pull in the viewer.
It is cold and often lonely in almost every shot of this film, but the occupants of its frames, the actors, are full of life.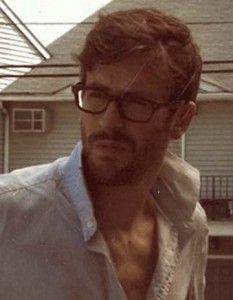 Confident, believable performances by actors Vedran Kos (as Milo) Max Mayer (as Thomas) as believably in telling such story is very important.
Director Christoph Kuschnig and cinematographer Felix Striegel are teamed perfectly in executing the visual landscape of HATCH.
The film hits a nerve. Thanks to its subject, the polarizing times, and its actors, HATCH becomes a powerful and poignant film.
We must mention, that the film has already won 15 highly regarded film awards.  Including, Best Student Film at Austin Film Festival and Palm Springs International Shortfest, Best Live Action over 15 Minutes at Palm Springs International Shortfest, Alternative Spirit Award at Rhode Island International Film Festival
CLICK HERE for HATCH's official website.