They say everybody loves a Jersey Boy… and by they, we mean muscle tees that you find on the Seaside Heights Boardwalk hanging next to the neon tube tops and beer funnels touting Jersey, Only The Strong Survive.  But while we like to kid here at Brave New Hollywood, there might in fact be some truth to that statement, at least as it applies to Broadway audiences and Tony Voters.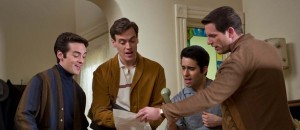 After all, few musicals of the 21st century have enjoyed the type of critical and commercial success that has greeted Jersey Boys, Bob Gaudio's, Bob Crewe's, Marshall Brickman's, and Rick Elice's ode to the music and legacy of The Garden State's own Four Seasons. Detailing the meteoric rise and fall of the popular 1960's group rock group led by Frankie Valli, the show won the 2006 Tony for Best musical, still enjoys sold out daily sold out shows on The Great white Way, and has now seen highly successful productions spring up around the globe.
With a triumph like this, it's no wonder that legendary actor/director Clint Eastwood chose to adapt the award winning play into his first ever major movie musical. Working from a script by Brickman and Elice – Eastwood tapped Tony Winner, John Lloyd Young to reprise his role as Frankie Valli in the film, joining Vincent Piazza, Erich Bergen, and Michael Lomenda as bandmates Tommy DeVito,  Bob Gaudio, and Nick Massi. Now with the film opening this weekend to promising advance buzz, we thought it was a good time for you to get to know these talented Jersey Boys…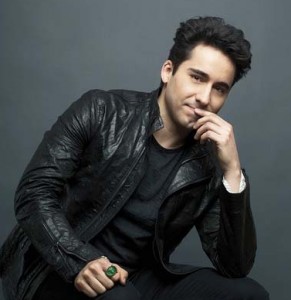 John Lloyd Young – Born in Sacramento, the gifted performer found success pretty quickly upon moving to New York, with starring roles in regional and off-Broadway productions like The Drawer Boy, The Summer of Swans, and Spring Awakening. Interestingly enough though, despite his obvious similarities, Young wasn't picked at first to play the velvet voiced Valli. In fact, it wasn't until the show had ended it's year long trial run in San Diego, and until he'd auditioned several more times, that he won the part of Frankie Valli in the Broadway production. Of course, the rest is history, with the Italian American actor becoming the first Yank to ever win a Lead Actor in a Musical Tony, Drama Desk, Outer Critics Circle, and Theater World Award for his Broadway debut, not to mention appearing on TV shows like Glee and the Quaid/Chiklis vehicle, Vegas. Thus it's no wonder Eastwood felt confident enough to cast him in his first major movie role.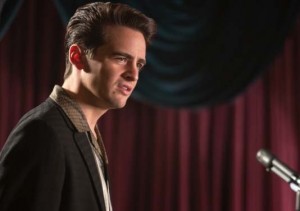 Vincent Piazza – It's never easy to replace an actor who's won universal praise for their take on the role you're about to inherit, but that's exactly what happened to Mr. Piazza when he signed on to play The Four Seasons' lead guitarist Tommy DeVito in the Jersey Boys film. Taking over for Christian Hoff, who won a Best Featured actor Tony for his scene-stealing portrayal of the troubled musician on stage, the expectations placed upon Piazza were sky high. But this talented actor from Middle Village, New York, who's most famous for his dynamic turn as Lucky Luciano on HBO's Boardwalk Empire, is a seasoned pro, having acted for over a decade on TV (Law & Order: Criminal Intent, The Sopranos, Rescue Me) and in films (Stephanie Daley, Rocket Science, Three Nights In the Desert), so it's no surprise that he immediately rose to the challenge.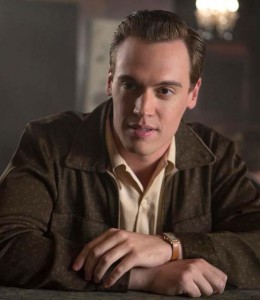 Erich Bergen – Born in New York, New York, this handsome 28-year-old who cut his teeth in the theater is already a TV veteran having made appearances on everything from Gossip Girl to Desperate Housewives, Person of Interest to Children's Hospital. For his first major movie role though, the actor takes over the part of songwriter and keyboard player, Bob Gaudio from Daniel Reichard who originated the role on Broadway, and if his television work has taught us anything, it's that the camera sure loves Mr. Bergen.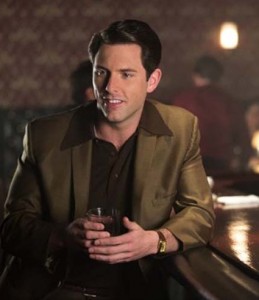 Michael Lomenda – It was J Robert Spencer who first played the part of Nick Massi – bass player/de facto vocal coach for Frankie Valli – onstage, but it's this tall theater-trained drink of water who's been given the ultimate privilege of bringing the guy to life in Eastwood's film. Oh, and did we mention that it's his first major onscreen role… What better way to break into pictures?!!!
CLICK HERE for the official "Jersey Boys" movie webite.