FIVARS, the Festival of International Virtual and Augmented Reality Stories, the first Canadian festival of its kind, will showcase a new wave of filmmakers and content producers who push the boundaries of virtual reality (VR) cinematography.
The two-day festival runs from September 19-20, 2015 at UG3 Live (77 Peter Street) from 11:00 am-7:00 pm. Advance tickets $10, door price $15. This is a 19+ event.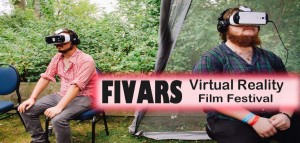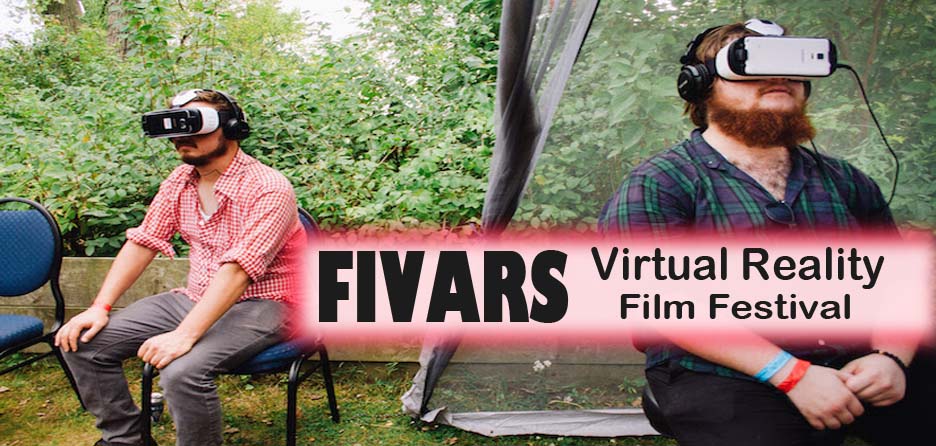 Mans Laughter the first feature length VR film, will have its world premiere at the festival. The film, viewed in 15 minute segments, details four characters' experiences to total a 60 minute run time.
The festival features an interactive series of 15 international short VR films with capacity for up to eight viewers at a time.
FIVARS brings the best in VR films from around the world including New Zealand, Russia, US, UK, Germany and Canada.
"We chose the name FIVARS carefully," says founding director Keram Malicki­-Sanchez. "We wanted to move away from the idea of 'film' festival because virtual reality is a nascent platform for new modes of storytelling that break from traditional cinematic convention."
Preview opportunities at Metro Hall (200 Wellington Street) 1:00-5:00 pm Friday September 18th.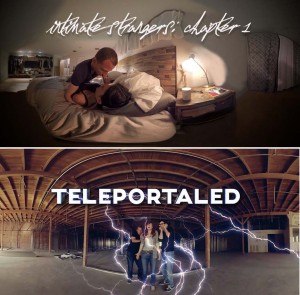 FIVARS is a presentation of VRTO – Toronto's virtual reality Meetup group. The annual event seeks to change how the film industry and the content consuming public view what's possible with VR technology. It is organized by Festival Founding Director Keram Malicki-Sanchez and Community Liaison and Technical Coordinator Joseph Ellsworth. They most recently ran a sneak preview of the program at Camp Wavelength on Toronto Island.
Programming line-up:
Big Bear, Dir. Hannes Wagner, Germany, 5 mins
The story of how Ursa Major and Ursa Minor came into being. An animated fairy tale about a sister with seven brothers, about murder and revenge.
The Butcher, Dir. Cirkus, New Zealand, 2 mins
An animated short where Jack, a butcher, is preparing a rabbit which turns out to be anything but an ordinary experience.
Get Out 360 Horror, Dir. Andrew Wood, UK, 3 mins
An experiment in psychological 360 horror experience blending the reality we see in the virtual reality worlds TV, with movements in the virtual world.
Happy Birthday, Dir. HansBergan and Bendik Krause, Norway, 4 mins
It all starts as a happy birthday, everything is normal as you go about your day until everything begins to unravel.
I Am You, Dir. Elli Raynai, Canada, 10 mins
A couple, in a long distance relationship, meet up one weekend to reconnect. Things turn bad quickly as they use an experimental mobile app that allows them to switch consciousnesses and as a result, living in each other's body.
Intimate Strangers, Dir. Adam Cosco, US, 8 mins
The story of a young couple who decides to test the stability of their relationship by inviting a stranger into their lives. (Contains brief nudity, and content of a sexual nature).
Kamchatka, Dir. AirPano, Russia, 9 mins
Bears in their native habitat at Kurile Lake, Russia, hunting and gathering. So preoccupied are they with fishing that they ignore not only other bears, but also humans.
LoVR, Dir. Aaron Bradbury, UK, 6 mins
If more than 100,000 chemical reactions happen in your brain every second, then what would the data of 'love at first sight' look like? LoVR is a document of this moment. A story of love, told through neural activity captured over four seconds as one of our designer's re­imagines the moment he first saw his wife.
MansLaughter, Dir. David Marlett, US, World Premiere, 15 mins
When four people learn a fifth person in their group has won the lottery, how far will they each go to get the money for themselves?
The Night Café, Dir. Mackenzie, US, Canadian Premiere, 10 mins
The Night Cafe is an immersive VR environment that allows you to explore the world of Vincent van Gogh first hand. Step into the vivid colours straight from his palette.
Sci-Fi Horror in 360°, Dir: Gregory Austin McConnell, US, 3 mins
You are in your room aboard a space ship when the lights go out. Your husband comes over the intercom telling you to stay put. A few moments later, he implores you to leave. You have only minutes to decide what to do next.
Snow Globe, Dir. Keram Malicki-Sanchez & Lee Towndrow, Canada, World Premiere, 3 mins
A deep relaxation guide featuring spiritual psychologist and YouTube star Olivia Kissper. The film works on your subconscious in a 360, Stereoscopic, binaural environment featuring music by Automated Gardens.
Sonar, A 360° Experience, Dir. Philipp Maas & Dominik Stockhausen, Germany, 6 mins
An asteroid emerges from the darkness of space, sending out some kind of signal. A drone tries to locate the source and dives deep into an extensive cave system.
Space Girl 360 ­ Training Day! and Space Girl 360 ­ Marooned!, Dir. Tom Hall, US, 4 mins
Suit up, rookie! It's your first day on the job as Space Girl's sidekick in Space Girl 360 – Training Day! and in Space Girl 360 – Marooned! you'll find yourself stranded in an alien world with Space Girl challenged with trying to figure out how to survive.
Teleportaled, Dir. Michael Ashton, US, 4 mins
A comedy where three people have some fun teleporting through various locations running into some challenges along the way. When you play around with the unknown anything can happen.
FIVARS is supported by Samsung who is providing Samsung Gear VR headsets for the viewing experience. For more information, visit www.fivars.net