Vic Gerami is an award-winning journalist and the editor and publisher of The Blunt Post. Gerami is also the host and co-producer of the national headline news + politics program, THE BLUNT POST with VIC on KPFK 90.7 FM (Pacifica Network).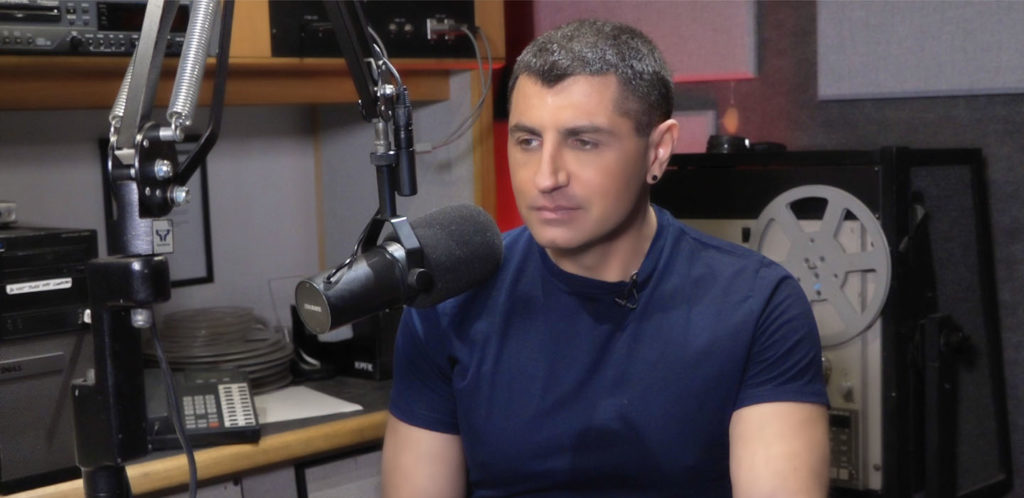 Gerami's current passion project is 'Motherland', a documentary feature film about Azerbaijan's, and Turkey's unprovoked genocidal attack on Artsakh (Nagorno-Karabakh) in 2020, the massacre of 5,000+ people, and the two nations' ongoing campaign of hate, violence, and disinformation against the indigenous Armenians.
Watch the official sizzle reel for MOTHERLAND at the bottom of this article.
Gerami's project comes at an unfortunate time. Just 850 miles from Artsakh, Ukraine faces its own murderous invasion from Russia with Russian president Putin eagerly denying casualties, losses and the genocide of Ukrainians from his own citizens. 'Motherland' explores the danger of forgotten or unacknowledged history.
BNH caught up with Gerami to talk MOTHERLAND.
BNH: How did you become a filmmaker?
VG: I didn't mean to be a filmmaker, as it became necessary. I suppose it was also a natural transition as I studied theater in college and have been a journalist. It was the organic next step for me as a reporter and an activist covering the atrocities committed against the Armenians of Artsakh. I watched the horrors of people being slaughtered, beheaded, and violated in unimaginable ways while witnessing the international community's deafening silence. The truth was not being reported.
It became clear that this 21st-century slaughter needed to be adequately documented and accurately reported. Without hesitation, I packed up and flew to my embattled motherland to personally interview officials, veterans, experts, and journalists. I documented precisely how Azerbaijan's president, Aliyev, and Turkish President Erdogan – a pair of dictators and self-professed "brothers" – are pulling the wool over the world's eyes and, in the process, getting away with mass murder.
BNH: Why and how did you choose to tell this story, and why as a film, in a film format?
VG: I was determined to make a documentary film aimed at a worldwide audience so that international viewers would see and experience the extraordinary beauty of Armenia and Artsakh, understand the context of the unprovoked attack, and be eyewitnesses to the humanitarian catastrophe. 'Motherland' is raw, unfiltered, and without compromise.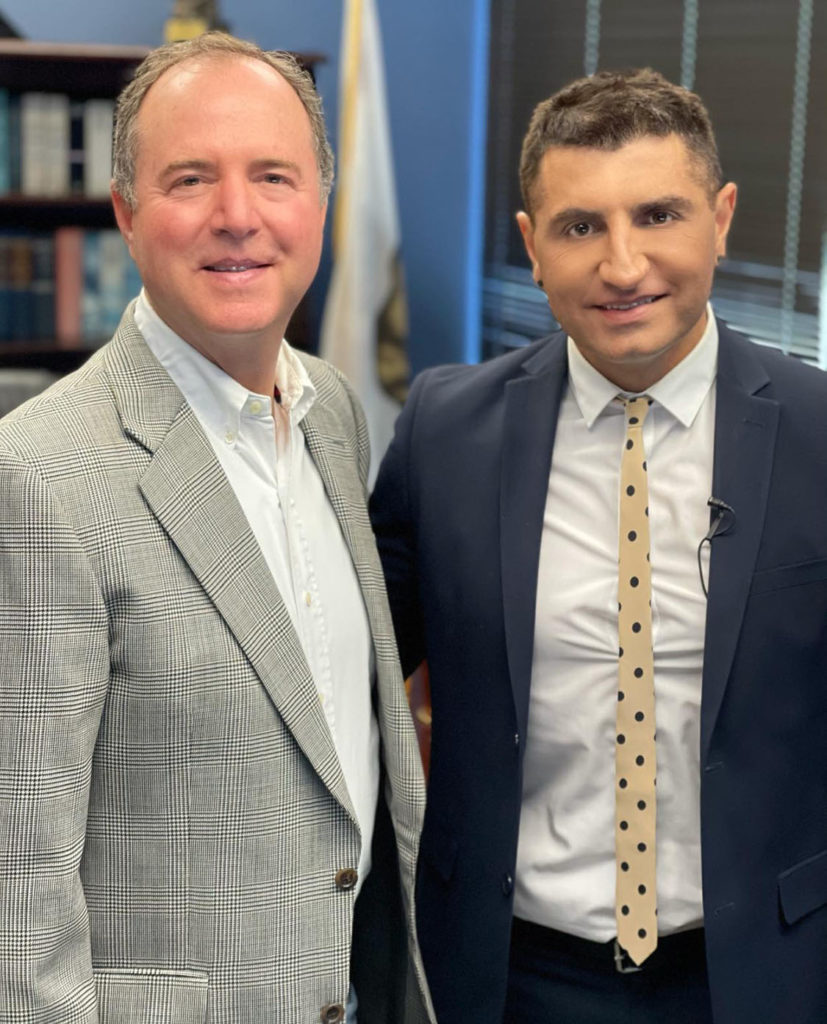 BNH: What is the film's mission? What do you want the viewer to take away?
VG: I hope that worldwide audiences see the common thread of irrational hatred because someone is simply different. Fear and hatred of others are wicked ingredients to which all human beings share an allergy. It's a fatal allergy whose end-stage symptom is death – and sometimes mass murder. It's a lesson that we must always be vigilant and prevent genocides and ethnic cleansing before they are carried out.
BNH: Isn't this a case of the subject finding the filmmaker? In other words, in the creative fields of screenwriting, and filmmaking, we are often told to write about something we know and are familiar with. Is that why you picked the subject or?
VG: Growing up in Los Angeles, I felt different, an outsider, due to my Armenian ethnicity, national origin, and sexual orientation. These factors made it challenging to have a clear identity. I was keenly aware of being a minority on many levels, marginalized, and felt at a disadvantage from my community and my peers.
I also realized that I had a responsibility to be an advocate for myself and other marginalized people who are oppressed for various reasons. I had the choice to watch the horrors perpetrated against Artsakh from a distance and feel powerless or do something about it.
BNH: How difficult has it been to make this film? The most difficult aspects of it.
VG: Truthfully, I can't say that it's been too difficult, maybe because I didn't expect it to be easy. Securing funding was a bit of a challenge. The most challenging thing has been to remain patient through the process as I wanted 'Motherland' to be completed and released as soon as possible.
BNH: How do you find support to make such a film both financially and technically?
VG: I am grateful to have an extraordinary team full of talented and committed people.
I spent my own money initially and was able to trade for some of the travel expenses, such as the hotel. Coming back from Armenia on my first trip for the film, I tweeted that I was looking for one or two people to back the movie in exchange for an executive producer credit. Remarkably, I received a DM from the renowned criminal defense attorney Mark Geragos within five minutes, who asked me how he could help. So, Mark was our first backer. Others followed. I reached out to many people, organizations, and foundations for grants. But most didn't go anywhere. It's a numbers game. I received a $2,500 grant from the City of Los Angeles courtesy of Councilmember Mitch O'Farrell.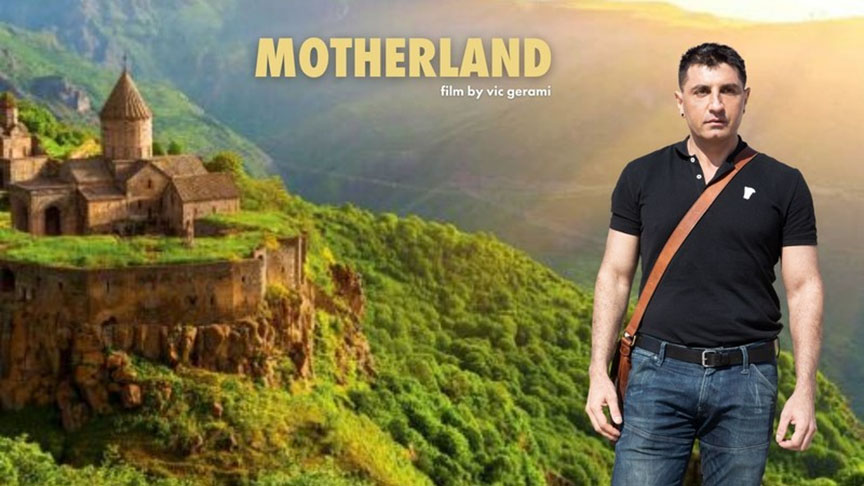 "The common denominator to the invasion of Artsakh and Ukraine is that leaders if left unchecked, will become authoritarian and commit crimes against humanity. The world must be more vigilant about making sure that dictators don't unleash similar atrocities around the globe."
– Vic Gerami
BNH: How do you do so much for one film project and still manage to pay the bills and keep your sanity?
VG: I'm classic type-A and work very fast. I've also learned excellent coping skills from 12-Steps, which help me stay in the present, live life on life's terms, and do the next indicated step. I was determined to get this film made no matter what, and nothing would get in the way.
BNH: Because you made a film about true world events and actual people, how do you deal with the emotional aspects and the toll it has taken on you?
VG: In this case, as an Armenian-American, the subject affected me personally, too, so it's been very challenging. Watching war footage, talking to eyewitnesses, and interviewing various people can bring you down.
No matter what I do as an activist, I still feel powerless sometimes, frustrated with a world that chooses to ignore such atrocities. Then I must remind myself that I'm still privileged to live a safe and secure life after the film, but my fellow Armenians must face daily threats, oppression, and ethnic cleansing. And that humbles me.
BNH: How do you deal with the opposition or the deniars?  
VG: I try not to focus on the negative and naysayers. Those will always be around, and my film is not for everybody. If someone doesn't like it, they can skip it or turn the channel.
BNH: What has been the most rewarding aspect of making MOTHERLAND so far?
VG: Meeting many people who have gone through this ordeal and some who still do has been an extraordinary experience. It's humbling to talk to a veteran who risked his life to defend his family and land and lost his arm. They are all very inspiring. I've also truly enjoyed working with a small team of filmmakers who are just as passionate about 'Motherland' as I am. This has been the most critical project, and I couldn't be prouder.
BNH: Why is it important for international audiences to pay attention to this story and see the film?
VG: The common denominator to the invasion of Artsakh and Ukraine is that leaders if left unchecked, will become authoritarian and commit crimes against humanity. The world must be more vigilant about making sure that dictators don't unleash similar atrocities around the globe. What happened in Artsakh has happened before and can happen anywhere worldwide. Furthermore, Aliyev and Erdogan are threats to the region, possibly worldwide.
BNH: What have you learned about yourself while making this film?
VG: I learned that I can actually make a film and genuinely enjoy the process.
BNH: How can people support this film / How can they see it?
VG: We are currently talking to a few distribution companies, so we don't know which one we'll choose and when the film will be released. In the meantime, please follow up on social media and check out our IMDB page and website.
Below, watch the sizzle reel for MOTHERLAND, the documentary feature film by Vic Gerami.
MOTHERLAND Documentary Feature Film Directed by Vic Gerami