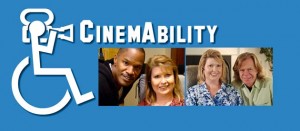 It should come as no surprise that like the rest of us, disabled people long to see accurate and authentic portrayals of themselves depicted onscreen. What's shocking however, is just how frequently, and with little to no public outcry this wish is denied them. That's because going as far back as the silent movie era, film (and eventually television), has often reduced characters with disabilities to nothing more than tone-deaf stereotypes or static props meant to further the plot.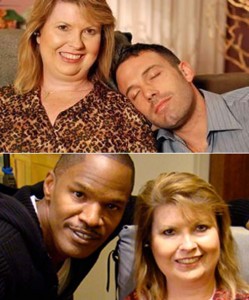 Accordingly, writer/producer/director Jenni Gold believes that it's time to start a movement of inclusion; one that seeks not to condemn Hollywood –after all, it has turned out some truly nuanced, groundbreaking portrayals of the disabled – but rather to encourage it to more closely mirror the diversity of the real world. In her fascinating and comprehensive new documentary, CinemAbility, the filmmaker examines existing representations of disabled people on celluloid, breaking down the good (The Best Years Of Our Lives, The Miracle Worker, Life Goes On, Forest Gump, Kingpin) the not-so-good (City Lights, Million Dollar Baby) and the just plain offensive (Tropic Thunder), in the hopes of illustrating exactly how far Hollywood has come, and more importantly, how far it still needs to go.
It's an indispensable message, aided by the fact that Ms. Gold manages to deliver it without ever appearing preachy or didactic. Thus, what emerges is a powerfully illuminating film that not only features a who's who of Hollywood's A-list (Ben Affleck, Vince Gilligan, Jamie Fox, William H. Macy, among others) but also celebrates an art form with the power to shape the way that we as humans view both ourselves and those around us.
CLICK HERE for screenings in your area.
Check back for our exclusive BNH interview with filmmaker Jenni Gold.