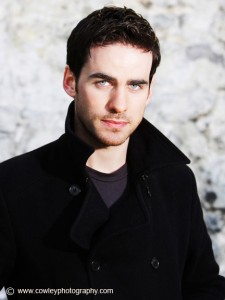 Hear ye; hear ye; the BNH Chapter of the Colin O'Donoghue Adoration Obsession Hopelessly Devoted Fan Club will now come to order…so we can give the world their 4-1-1 on the best thing out of Ireland since whiskey and Oscar Wilde. We'll just wait for everyone to stop drooling, and then address our business.
Speaking of business, our man has been getting down to plenty of it since "The Rite" put him on the radars of every person with a pulse in Hollywood. He's followed up his good-boy-gone-bad-boy priest breakout by wrapping another horror/sci-fi flick, "Storage 24", due out from Medient Pictures (yes, folks; defining "independent", one letter at a time) sometime in 2012. Colin plays one of five unfortunate souls trapped in a giant London storage building with something more than just people's old pictures and sex toys. (Really? There's something scarier than that?)—and according to his website, he was thrilled to take on the role, working alongside BAFTA award-winner Noel Clarke.
Sign up to follow our guy on Twitter, and you'll also learn he's been taking some time to cut some new tunes with his band, The Enemies, a five-guy outfit (five people again? Paging Numerology to Ward—um—Five?) with an easy-but-edgy sound that's perfect for a Saturday in the Park with friends and a pint (or two or three)—think early Chicago crossed with a taste of the Joe-Bros catchier numbers, and you've got the idea. (And yes, this writer looks forward to downloading the cd if only for the gorgeous and earnest "Sustain"—damn; where's the music department for "Gossip Girl" when you need them the most?)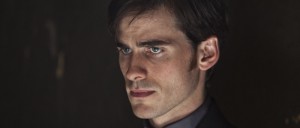 OK, don't worry; he hasn't given up acting to be the next Peter Cetera! At last check, Colin had been tapped for at least the pilot of a new ABC television series, "Identity", based on a highly-successful British show of the same title—but that project has been back-burnered by the network for now, even with the ethereal Angela Bassett heading the cast. We've no doubt he's got a stack of scripts waiting in the wings for consideration (probably more than five), and we wait with baited breath (and drool) to see what gets picked next.
For Colin O'Donoghue's official site CLICK HERE.
CLICK HERE for the official "Storage 24" trailer
For more (or) a Colin O'Donoghue 101, on Brave New Hollywood, CLICK HERE.