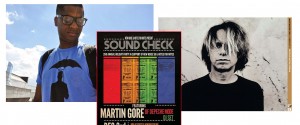 Check out the 2nd Annual Holiday Sound Check Fundraiser, brought you by New Noise & Notes For Notes organizations.
This Saturday, December 3rd, at 7:30pm at Santa Barbara Contemporary Arts Forum.
Featuring: a special DJ Set from MARTIN GORE of Depeche Mode, plus DJ Matty Matt (Project M80)
with a silent auction, dancing and more, proceeds to go in assisting the local youth and community artists.
Must be 21 years of age and older to attend, more info at: NewNoiseSB.org