What could be scarier than grandma's house, a decrepit old ranch in the woods, miles away from the city? Australian horror flick, RELIC, is a fascinating and disturbing look at the relationships between grandmother, daughter, and granddaughter which seem especially on point during this pandemic and the ravages hitting senior living homes.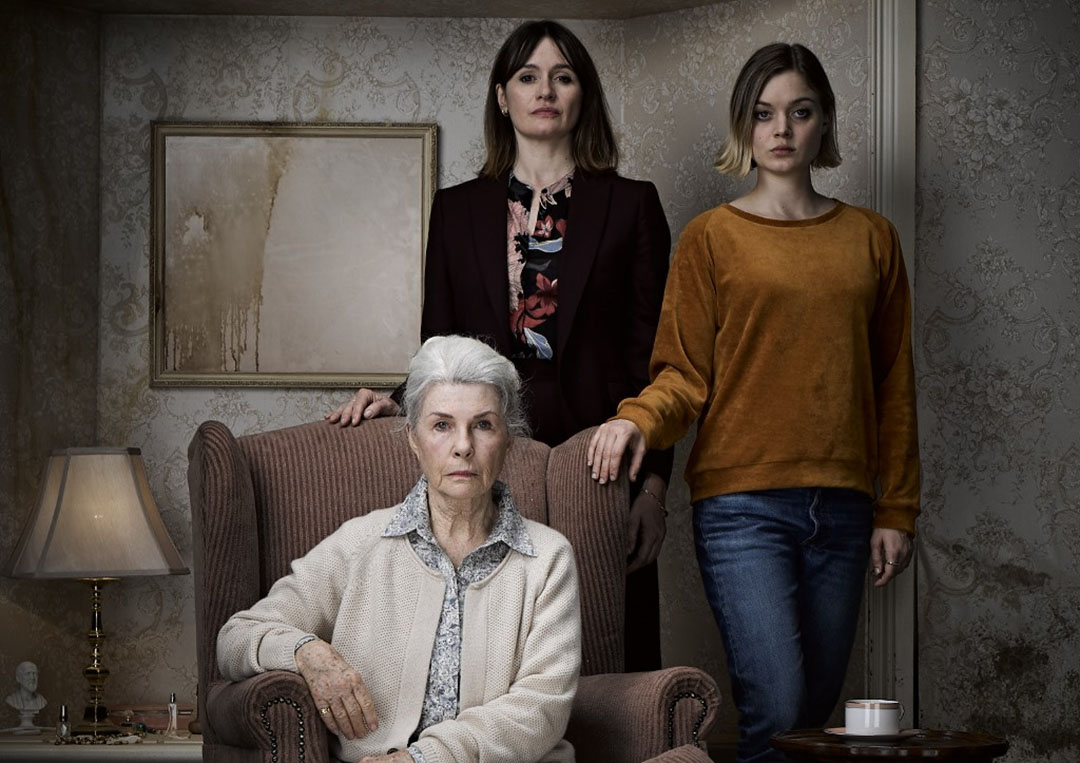 Starring the underestimated Emily Mortimer (LOVELY & AMAZING, LARS AND THE REAL GIRL) as dutiful daughter Kay, Bella Heathcote (PRIDE AND PREJUDICE AND ZOMBIES) as granddaughter Sam, and Robyn Nevin (MATRIX REVOLUTIONS) as the addled grandmother Edna, RELIC begins with an opening nighttime shot of grandma's very creepy old house in the woods.  When grandma goes missing, dutiful daughter and granddaughter drive in from Melbourne to look for her.  The local police help the family scour the woods but grandma is nowhere to be found.
As Kay cleans up her mother's hoard-level clutter, she decides she'll have to move her mother into an assisted living senior center.  Grandma is getting senile and with her current disappearance, Kay worries that her mother can't live on her own any longer.
But Sam is appalled at the idea of putting grandma into a home.  She snaps back at her mother, "Isn't that how it's supposed to work? They change your nappies, then you'll change theirs?"  Sam instead plans to move into grandma's house to look after her.
Emily Mortimer battles the past in RELIC
As mother and daughter debate about what to do with grandma, there is the gloomy house itself, potent with bad memories for Kay. By the time grandma returns, Kay and Sam are having a tug of war over her future. Meanwhile, grandma complains about an unwanted visitor in the house and alternates between being her normal sweet self and something malevolent.
Writer/director Natalie Erika James has crafted a heavy gothic horror in
RELIC
, with three generations of women, the push and pull of memories, and regrets and remorse as present as any monster or spirit. There are no shorts to the horrific, no cheap jump scares. RELIC is a careful trod through memory lane until the audience is faced with the unexpected. A memorable first feature and a sign that Natalie Erika James has a career worth following.
Released by
IFC Midnight
, RELIC is available on digital platforms /VOD now.