'Buried,' DVD review by: Harrison Cheung
Ryan Reynolds, he of the comic improvisation and the Men's Health abs, began his career as a Canadian child star who was following in the footsteps of compatriot comedian, Jim Carrey. He's had a varied and successful career, from comedy (The Proposal, Waiting) to buff action hero (X-MEN, BLADE TRINITY) and the highly anticipated Green Lantern but he's mostly known as a comic actor.
Buried gives Reynolds the opportunity to flex some serious acting chops.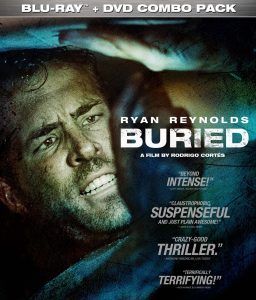 In Buried (2010), Reynolds stars as Paul, a contract American truck driver in Iraq who finds himself buried in a coffin, hoping to be ransomed. It's a dramatic turn for Reynolds, the ultimate indie film experiment as he is onscreen for the entire film, shot from his point of view inside the coffin.
Buried is very cleverly shot – Reynolds lights up the coffin thanks to the glow of his cell phone (his own link to the outside world), a lighter and a glow stick. Claustrophobic would be an understatement. And even though the camera angles are interesting, it's still a movie of Ryan Reynolds in a box.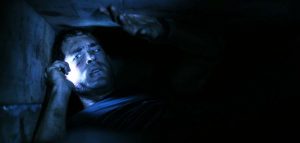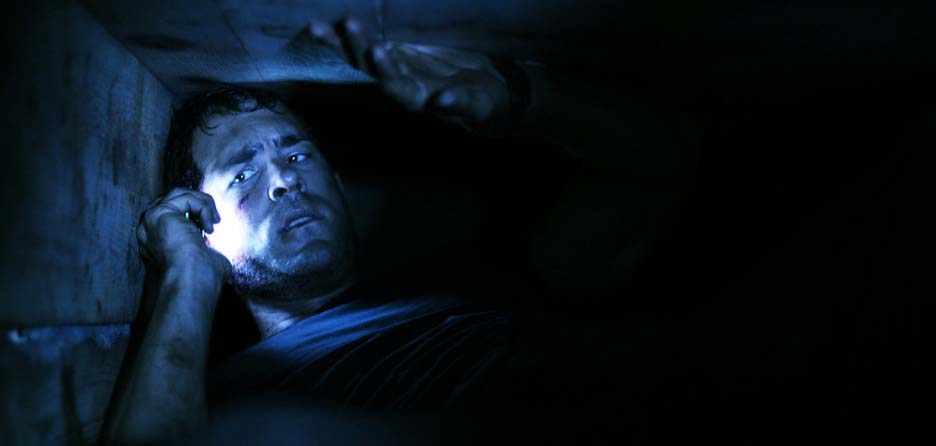 What doesn't always work is the uneven dialogue. There's plenty of dark humor as Paul calls for help and is put on hold or gets into arguments with his girlfriend or leaves a maudlin voice mail message for his mom. Spanish director, Rodrigo Cortés, has a resume full of short films, but struggles to pace a full length feature. But credit writer Chris Sparling for doing his best to sustain an audience's attention for 90 minutes. And kudos to Reynolds for making us pay to watch his acting exercises.
Overall, Buried feels more like an actor's master class – I was reminded of the play (and and the 1991 film) K2 which was about stranded mountain climbers. Buried is an interesting study about a man's ability to deal with panic, face death, or be hopeful. Whether you find this entertaining is a different question.