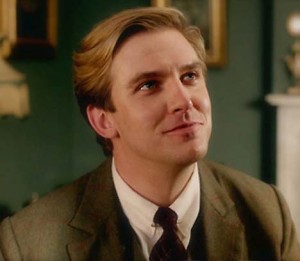 When Dan Stevens' DOWNTON ABBEY character, Matthew Crawley, met a spectacular demise in the form of a car accident, millions of viewers mourned the loss.
For casual viewers, it was a surprise. For hardcore fans of the turn of the century PBS drama, it wasn't completely unexpected as Dan Stevens had announced that he would not be renewing his contract.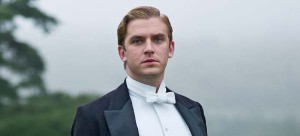 In fact, British actors rarely commit to more than 3 years for a television project. And when these contracts end, how the characters exit the series has to be figured out. And how abruptly the characters leave depend on how much notice they give to the show's producers.  In the case of Dan Stevens, series creator/writer, Julian Fellowes, said "I had no choice. Dan would not stay – he was determined to go. I tried to persuade him to come back just for one episode of the next series but he wanted to go off to America and now I believe he has a three-movie deal. He's doing very well!"
For Stevens, it appeared as if he were itching to distance himself from the Matthew Crawley character as soon as the TV series became a worldwide phenom. Rather unlike the blonde Victorian gentleman, Crawley, Stevens was showing up at red carpet events gruff and brunette. He lost 30 pounds for a new film role.  He was clearly signalling that he did not want to be typecast!
Stevens started his acting career in British theater, and at the age of 24 starred in an acclaimed British TV mini-series, THE LINE OF BEAUTY, about love, class and tragedy in the 1980s.
A number of British TV roles followed, including a stint as Edward Ferrars in the 2008 adaptation of SENSE AND SENSIBILITY.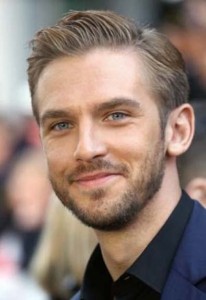 But it was DOWNTON ABBEY which made him a star. However Stevens was determined not to be typecast in costume dramas and to pursue a major film career.  He co-starred in the recent FIFTH ESTATE with Benedict Cumberbatch.  He is starring in horror director Adam Wingard (VHS)'s THE GUEST, and next co-stars with Liam Neeson in the drug thriller, A WALK AMONG THE TOMBSTONES.
How Stevens' career will fare post-DOWNTON depends largely on the success of his upcoming film projects.  There are plenty of stories of TV actors doing quite well in film – think Travolta, Johnny Depp, Shia LaBeouf, some of the cast of FREAKS AND GEEKS.  But there are others who don't – think of the other "where are they now" cast members from FREAKS AND GEEKS, Suzanne Somers (THREE'S COMPANY), Shelley Long (CHEERS) and look at DOWNTON ABBEY itself where one of the footman, Ed Speleers, had started off his young career with a bang in the fantasy movie ERAGON which unfortunately bombed at the box office.
So far, it's looks as if Stevens is choosing his roles carefully, with an eye on variety and range.  Stevens said, "I don't see money or a particular status as an actor as a goal, but I want to do the best work I can in as interesting a range of roles as I can."
CLICK HERE for the authorized website dedicated to Dan Stevens.