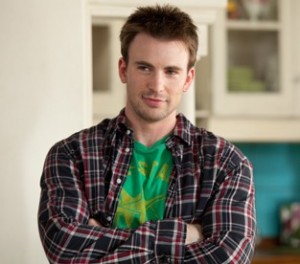 Waiting to get a peek at Chris Evans' bare booty in the new movie What's Your Number?  Not so fast. (See Chris Evans as a High School student, HERE).
In his new romantic comedy starring opposite Anna Faris the 30-year-old Evans opted for a butt double instead. The awkward part: it's Chris' roommate!?
"My butt double is my roommate in Boston! He's a kid I grew up with," Evans told Us Weekly at the film's premiere in Westwood, Calif. Monday.
The whole idea seemed to have started when the Captain America star realized that his co-star went with a booty-double: "Anna said she got a butt double for the bay scene. My buddy Zach was like, 'Who's going to be your butt double?' and I said, 'I don't know. Do you want the gig?'"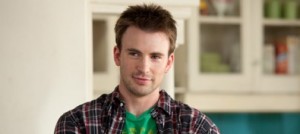 It didn't take much for his roommate to impress the film's director Mark Mylod: "I brought him down, he met the director, did a little spin around and boom — he's in the movie!" Evans told US Weekly,
adding his own stamp of approval "He's got a great ass," said the actor, laughing.
"What's Your Number?" opens on Sept 30.