Zoey Deutch was born with Hollywood smarts. The daughter of director Howard Deutch and actress-director Lea Thompson, she has a career that spans TV roles (Disney Channel THE SUITE LIFE ON DECK) and acclaimed film roles including BEAUTIFUL CREATURES, VAMPIRE ACADEMY and REBEL IN THE RYE.
A 2017 family project, THE YEAR OF SPECTACULAR MEN was directed by her mother, written by her sister Madelyn, and co-produced by Zoey, her father, and her sister.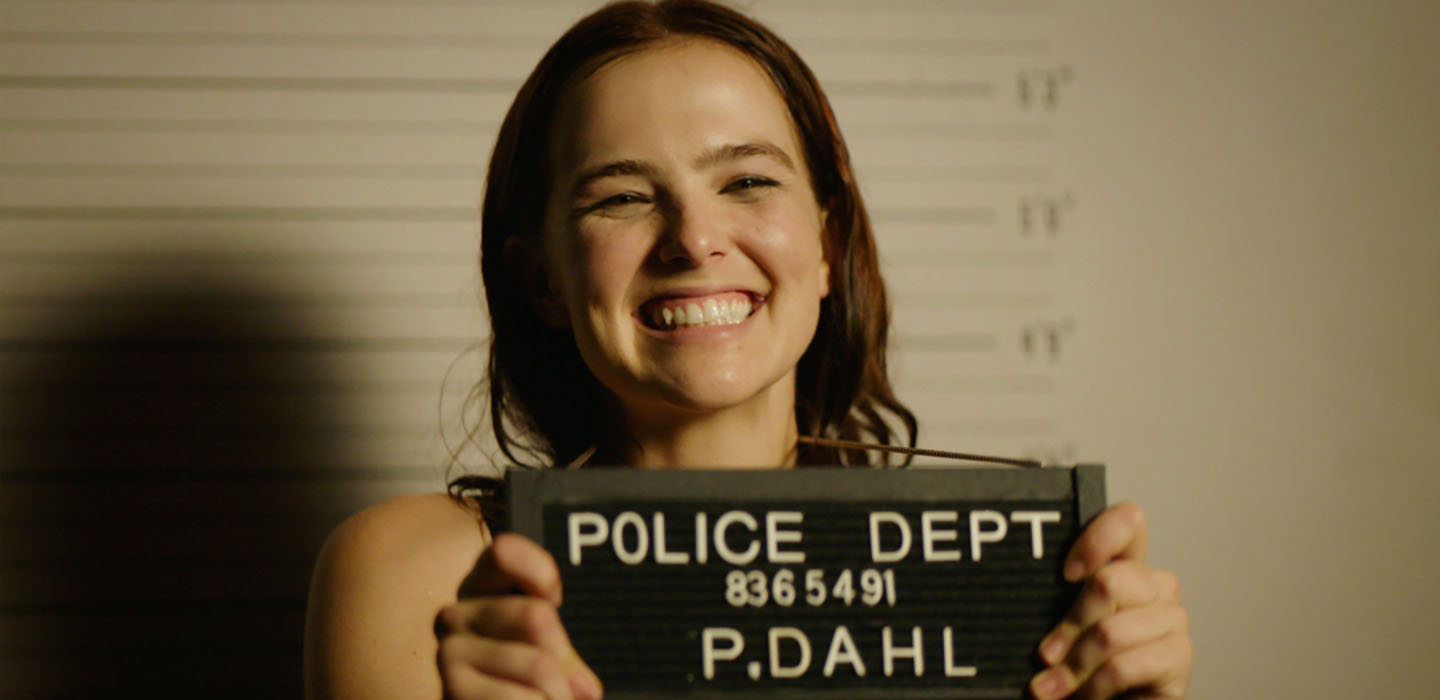 Obviously the experience suited her as she took on a producer role for BUFFALOED.  She told the Hollywood Reporter how being a producer made her a better performer. "I love the journey of producing for so many reasons, but the extra gift that comes with it that I didn't know was that as an actor, you so rarely get time to exist in your character's space. You don't get time to spend in your character's kitchen before you shoot in the kitchen. You don't get the time to spend at the high school that they went to. You don't get to do these things that you do as a producer when you're location scouting. You get to exist in the same world as your character and understand it."
BUFFALOED is a funny, smart story about a young woman learning to persevere.
The fruits of her labor are on display in BUFFALOED, now streaming on Hulu and other channels. It is a newly released comic gem that has an all-star cast of Ms. Deutch, Judy Greer, Jai Courtney and SCHITT'S CREEK's Noah Reid. Directed by Tanya Wexler (HYSTERIA).
Deutch stars as Peg, a determined young woman who dreams of getting out of Buffalo, New York.  She is stifled by the rust belt city with its obsession with chicken wings and the Buffalo Bills. Realizing her dreams require money, she learns to hustle at an early age, selling chicken wings as a kid, then graduating to illegal activities like scalping counterfeit Bills tickets.  Deutch's Peg is smart and relentless.  When she realizes that Buffalo is the debt collection capital of the U.S., she joins a debt collection outfit to show them how it's done.  And when she is betrayed, the unstoppable Peg starts up her own business.
As I currently live in Buffalo and am not a native New Yorker, I have the benefit of non-bias observer status. Deutch and cast (in particular, Judy Greer) nailed the Buffalo accent (think FARGO). Some of the chicken wing jokes are over-done, but clearly writer and Buffalo native Brian Sacca remembers this city's preoccupation with all things wings.  There is a courtroom scene that devolves into a funny chicken wing battle that would make a Buffalonian blush.
Beyond its Queen city setting, BUFFALOED is a funny, smart story about a young woman learning to persevere. It reminded me of the TV series, THE MIDDLE, which was set in Indiana and a testament that there is life outside of NYC and LA.  If you ever think about Buffalo, it's probably just about the weather (or protests), but the charm and culture of this city is as rich and flavorful as films set in any of the boroughs of New York city.
Buffaloed (2019) Film Trailer