Armie Hammer (seen in GQ's Spring 2011 edition) gets paid to put on the charm on the big screen. "The Social Network" star is offered the role of Prince Andrew Alcott in Snow White, reports Deadline – and this just in; Saoirse Ronan ("The Lovely Bones") is in discussion to as Snow White, says Deadline. The part of the evil queen was sealed with Julia Roberts.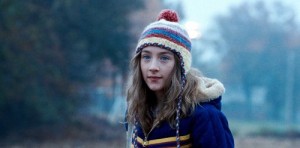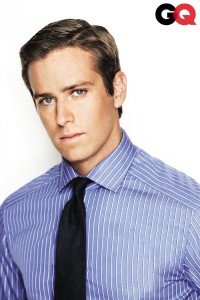 Casting the 24-year-old Hammer in the role took some careful consideration if you asked director Tarsem Singh ("The Cell"): "What I want is the Queen, because that dictates how old Snow White is," the director said in an earlier report by EW. "There's a lot of banter between the prince and the queen and the person who is Snow White. So I knew the tough situation there was, if I went with Snow White, and went really young with her, and I got a queen who was much older, it would be really hard to play a comedy love-triangle with the prince because he could come off as pedophilic on one side and oedipal on the other.  Now that we have the queen, I'm going 21-ish for Snow White and late 20s for the Prince, so the [love triangle] joke can still be played."
Slated for a June 2012 release, it is a retelling based on the Brothers Grimm fable. As for the story, here is what we can expect according to a statement by the production company Relativity Media: "after her evil stepmother kills her father and destroys the kingdom, Snow White bands together with a gang of seven quarrelsome dwarfs to reclaim what is rightly hers."
Don't get your Snow White's mixed up folks. This is a tale of two kingdoms, er, productions.
The word is that Relativity, Armie-and-Julia team, plans releasing their filmic tale before the K-Stew-and-Viggo team, Universal's Snow White And The Huntsman starring Kristen Stewart, and Viggo Mortensen which is currently slated for a December 21, 2012 release.
Julia Roberts will soon be seen starring opposite Tom Hanks in the Universal comedy Larry Crowne, opening July 1. Armie Hammer is currently filming J. Edgar Hoover, directed by Clint Eastwood. As for Kristen Stewart? Is is November yet? Come on "Twilight: breaking dawn, pt.1"
To see the full Deadline article on both Snow White film productions CLICK HERE
To read EW's report on Snow White, CLICK HERE
For Armie Hammer in GQ Magazine's Spring 2011 Fashion look, CLICK HERE