AFI Fest (presented by Audi) is underway in Los Angeles. But this year, the American Film Institute's 32nd annual celebration of international cinema from modern masters and emerging filmmakers was impacted by the continuing tragedy and loss of the fires in Ventura and LA counties.
Eagerly awaited films like the long-delayed Aretha Franklin documentary "Amazing Grace" and Nicole Kidman's lauded LAPD thriller "Destroyer" were ready to premiere in Los Angeles but the California fires searing just over the hills in Malibu have sidelined at least four red carpet events. 20th Century Fox canceled the premiere of Steve McQueen's "Widows," opting instead to donate proceeds to the United Way Disaster Relief Fund.  Netflix also canceled the premiere of Sandra Bullock's "Bird Box" as well as the latest film from the Coen brothers, "The Ballad of Buster Scruggs."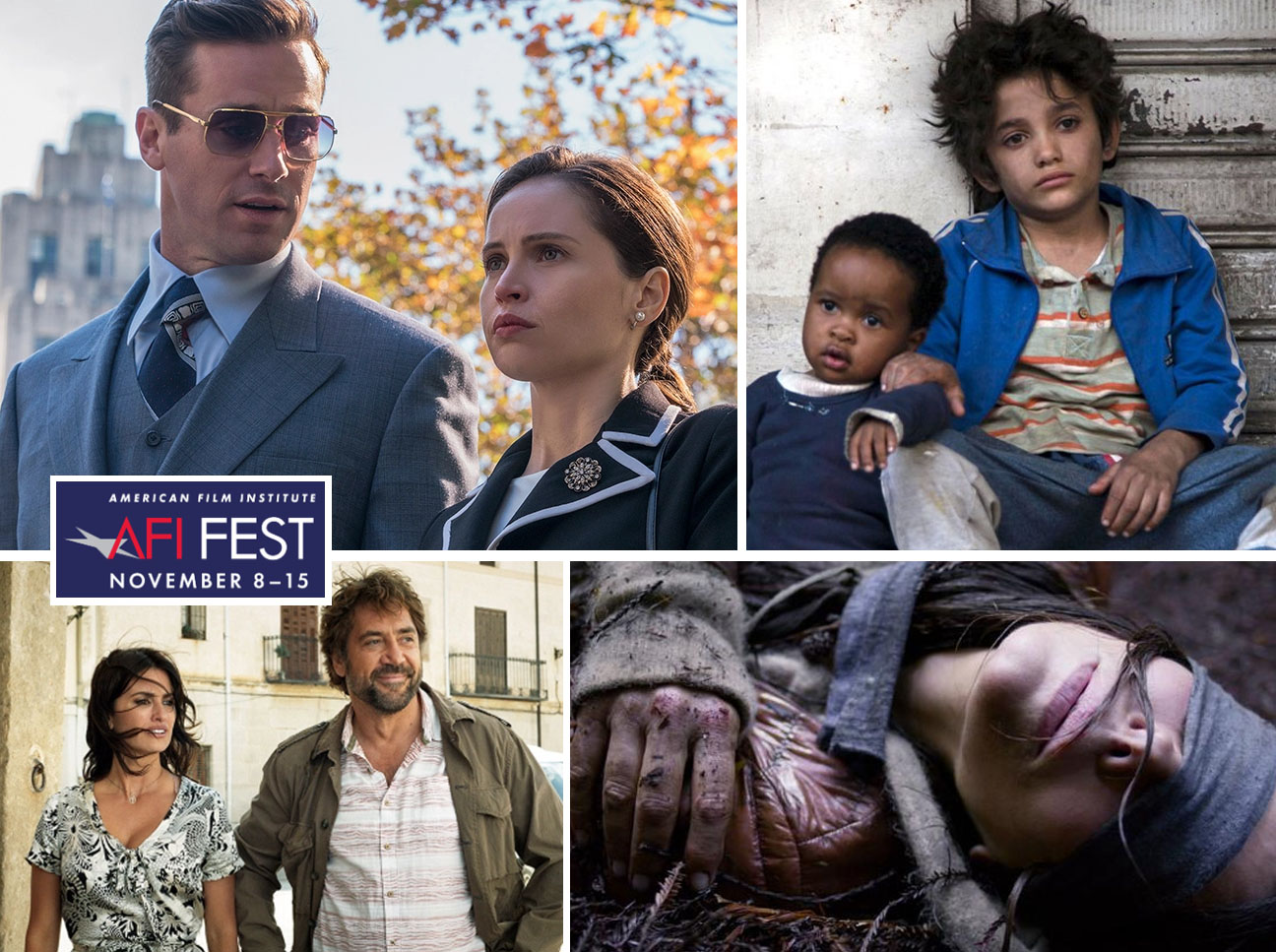 AFI FEST 2018: the impressive line up of films was upstaged by deadly California Fires.
With the end of the Los Angeles Film Festival,
AFI Fest
becomes more important as the remaining major film festival in LA. In addition to the premiere of "Bird Box," AFI Fest also featured the debut of Margot Robbie's "Mary Queen of Scots" and Felicity Jones' Ruth Bader Ginsburg biopic, "On the Basis of Sex."
The turnout, including the line up of films at AFI Fest this year have been quite impressive.
Other notable films screening at this years AFI FEST are Gala presentations of "Green Book," directed by Peter Farrelly, starring Viggo Mortensen and Mahershala Ali, "Bird Box" directed by Suzanne Bier and based on the best selling Si-Fi thriller novel, starring Sandra Bullock. In the World Cinema category, the critically acclaimed Cannes Jury Prize winner "Capernaum," directed by Lebanese filmmaker, Nadine Labaki about a 12-year-old Syrian refugee who sues his parents for bringing him into a life of poverty and violence, will screen at the festival, while Iranian filmmaker Asghar Farhadi's brings his Spanish language drama, "Everybody Knows" starring Penélope Cruz and Javier Bardem to the festival. The film focuses on a couple of old flames and their families reuniting for a wedding only to be thrown into the chaos of a kidnapping demands for ransom they can not provide. From Italy, comes Matteo Garrone's "Dogman" which earned its actor Marcello Fonte the best actor prize in Cannes. It tells the story of a gentle and awkward dog groomer who finds himself pulled into Italy's criminal underworld.