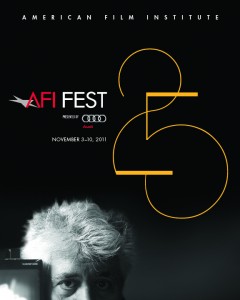 The new crop of winners of the audience and jury awards presented by the AFI Fest 2011 have a distinctly international flair. Trophies were handed out to features as well as short-subject and animated films.
"It has been an exciting year for world cinema and emerging international filmmakers," said Jacqueline Lyanga, Director of AFI Fest. "It's wonderful to discover the films that especially resonate with audiences and put a spotlight on filmmakers as part of awards season critical acclaim."
The AFI Fest 2011 presented by Audi ran November 3 through 10 at the Egyptian Theatre in Hollywood. The festival is celebrating its 25th anniversary under the auspices of the American Film Institute and runs in conjunction with the American Film Market, in tandem the only concurrent film festival and market in North America.
A diverse list of

films

at AFI Fest 2011

where

awarded films came from international corners.

Associate Director of Programming Lane Kneedler praised "eight fantastic days of screenings" with over 150 filmmakers from around the globe in attendance.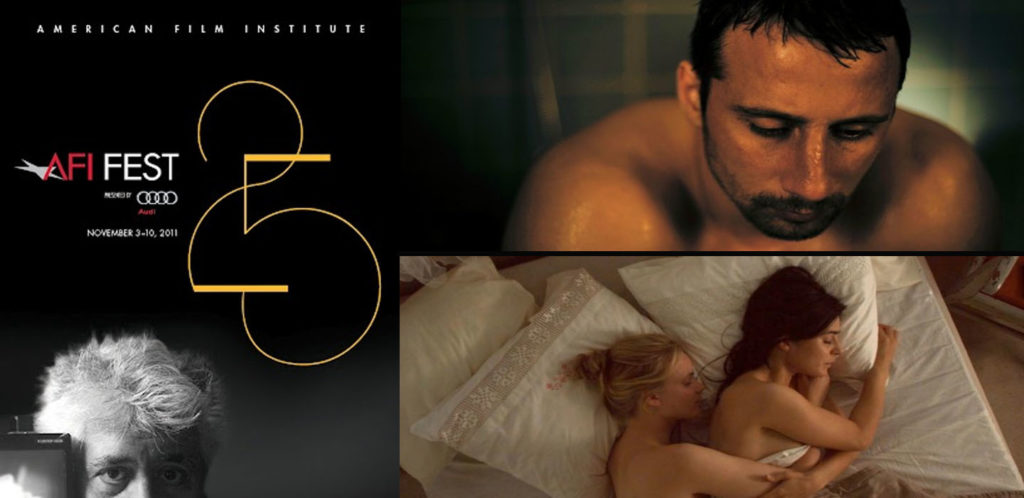 AUDIENCE AWARDS, AFI FEST 2011
A $5000 prize accompanies the winner of the Breakthrough Section, which went to "With Every Heartbeat" by Alexandra-Therese Keining.
The New Auteurs section winner was "Bullhead" from Michäel R. Roskam. Elsewhere, "Wuss" by Clay Liford took the top prize in the Young Americanssection.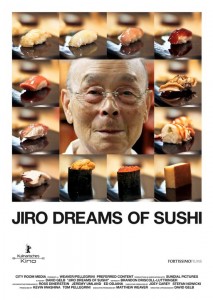 There was a tie in the World Cinema section between filmmaker David Gelb's "Jiro Dreams of Sushi" and "Kinyarwanda" from director Aldrick Brown.
LIVE ACTION AND ANIMATED SHORT JURY AWARDS
The winners of these categories also qualify for consideration for the Oscars. The grand prize in the Live Action Short Film section was awarded to "Frozen Stories" from Grzegorz Jaroszuk. Jurors cited its "world of meta-reality suffused with enough context to render a beautifully nuanced story for the most heightened elements."
Jurors awarded an honorable mention to "Babyland" from Marc Fratello.
In the Animated Short Film section, the grand prize gong went to "The Eagleman Stag" from Michael Please for its "ambitious and elegant storytelling, both narrative and aesthetically, in which the bigness of life and the concept of time are deftly unpacked in a moving nine minutes."
An honorable mention was bestowed on "The Voyagers" by filmmaker Penny Lane.
NEW AUTEURS SECTION CRITIC'S PRIZE

"The Loneliest Planet" by Julia Loktev won the inaugural grand jury prize for its "bold exploration of societal structures and gender roles, set against a landscape that conveys both profound beauty and profound alienation."
Director Athina Rachel Tsangari's "Attenberg" won a special jury prize for its "wit, distinct voice and playful sense of storytelling." A special acting award was bestowed on Matthias Schoenaerts of "Bullhead" for his "nuanced and intensely physical embodiment of bruised masculinity."
CLICK HERE for the AFI Fest website.