Unlike the Oscars, the SAG Awards have categories which recognize outstanding ensemble performances in television and motion pictures in drama, comedy, and stuntwork.
Although a relatively new award since its debut in 1995, the SAG Awards are revered as the acting community recognizes successful chemistry is more than just one lead, one performance. Additionally, in this era where diversity is demanded by audiences to reflect real world demographics, it's an award category that acknowledges a project's decision to assemble talent both in front of and behind the camera. As SAG-ACTRA says about their awards, "all actors know that acting is a collaborative art."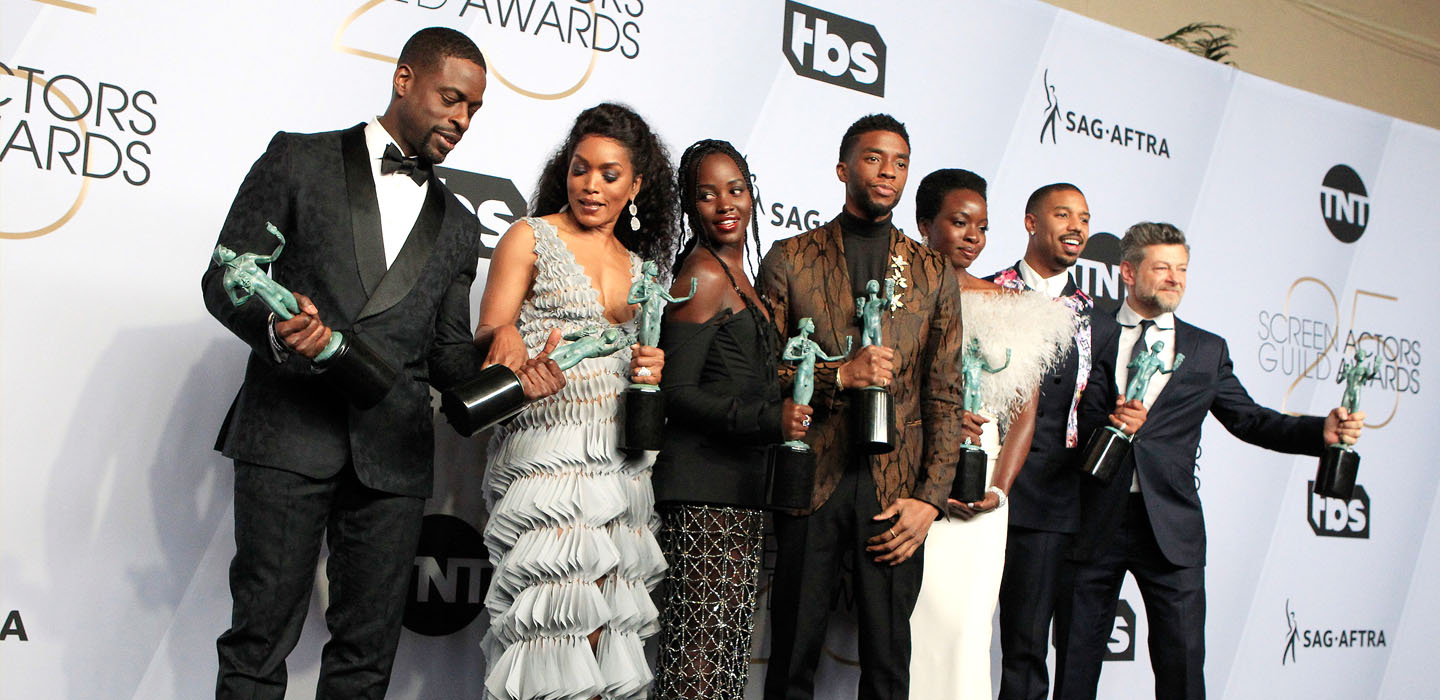 The SAG awards made history with 3 particular ensemble nominations – BLACK PANTHER, BLACKKKLANSMAN and CRAZY RICH ASIANS – all for "Outstanding Performance by a Cast in a Motion Picture." BLACK PANTHER's win and CRAZY RICH ASIANS' nomination were clear signals that the acting community recognized talent from diverse backgrounds. By comparison, the Oscars chose to snub the historic CRAZY RICH ASIANS despite its glowing reviews, SAG and Golden Globe nominations and box office performance.
While the Oscars flounder trying to remain relevant – remember last fall's bizarrely proposed "Most Popular Film" category? – the SAG ensemble awards, the only acting award chosen by their peers in SAG-AFTRA, has curiously not been the best predictor of the Oscar Best Picture. Oscar may still be the gold standard for an actor's career and a boost at the box office, but the rise of the SAG Awards in popularity and prestige could make Oscar increasingly irrelevant.
Official SAG-AFTRA website.
About the contributing writer: Harrison Cheung is the award-winning author of the Christian Bale biography, THE INSIDE STORY OF THE DARKEST BATMAN.