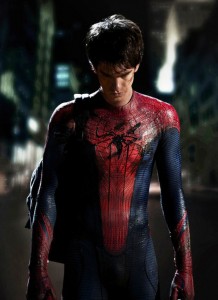 It's a superhero reveal in twos as photos of Spider-Man and Captain America surface the web featuring a very lean, mean and Andrew Garfield boyishly appropriate as Spider-Man, and a buff, bulky looking Chris Evans, seemingly packing more muscle mass under the very authentic suite.
The 27-year-old Andrew Garfield has expressed his excitement about putting on the famous net-striped suit by saying: "like a kid in my pajamas", adding "It feels like a dream realized and a fantasy realized. I don't take it lightly and I feel incredibly lucky that I get to wear spandex for the next few months." Garfield who is replacing Tobey Maguire for this totally new re-imagination of the franchise also gets a new love interest played by Emma Stone, who replaces Kirsten Dunst. Directed by Marc Webb this reboot also stars Rhys Ifans, Martin Sheen and Sally Field.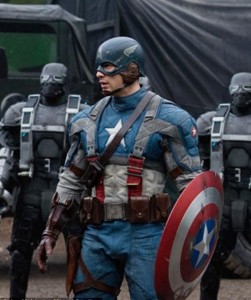 Also surfaced: Chris Evans in his Captain America getup. Is this one an armor?
Evans (29) plays Steve Rogers, man-turned-superhero during World War II in "Captain America: The First Avenger." Considering the era of the story, the producers opted for a cloth costume, as opposed to spandex, which wasn't invented then. As a result, Captain America has its period-accurate 1940s look, but manages to look vintage and futuristic at the same time – very impressive, we think. The role of sidekick James "Bucky" Barnes is played by Sebastian Stan.
Andrew Garfield's interview with The Guardian