Released today, are the official U.S. Trailer and poster for 15 MINUTES OF WAR coming to select theaters and VOD August 2nd. This French/Belgium production (in English and French with English subtitles) was directed by Fred Grivois and stars Alban Lenoir and Olga Kurylenko, and is based on the true-life 1976 hostage crisis between Somali rebels who kidnapped 21 French children and American teacher, and the elite snipers of the French Military.
Based on a true story, In 1976, Somalian rebels hijack a school bus in Djibouti with 21 French children and an American teacher and drive it to the border between the French colony and Somalia. French captain André Gerval is called to lead a small team of elite snipers to secretly prepare an emergency rescue. When diplomacy comes at a stall and time is running out, Gerval and his team must try to carry out a simultaneous five-man sniper attack to get the children and their teacher out safely.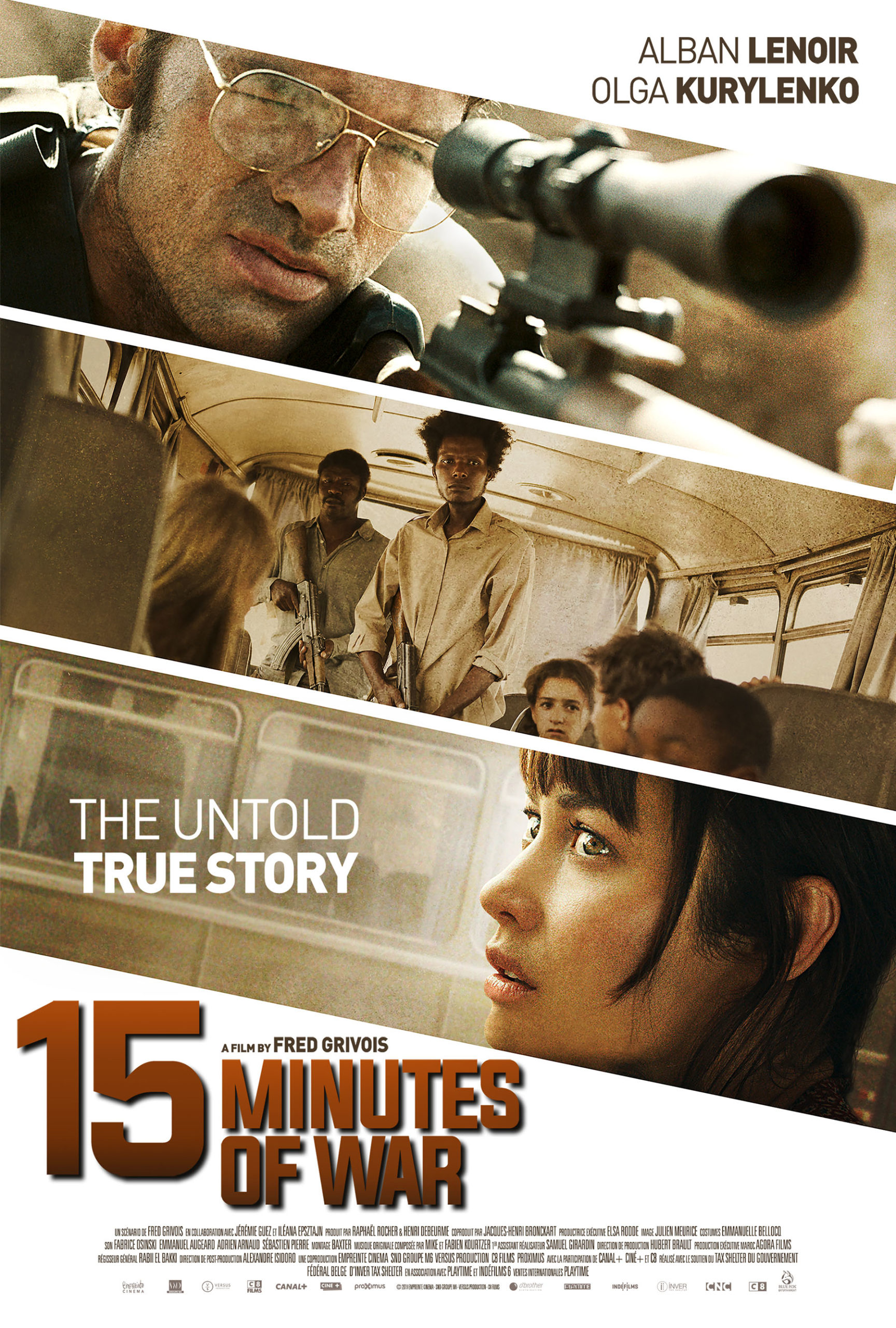 15 MINUTES OF WAR, the true story of an elite group of snipers has never been told until now.
Alban Lenoir (TAKEN) is a French actor, screenwriter, and stuntman. He has worked in many international films as a stuntman while adding to his acting resume in a long list of films since 2000.
Ukranian-born Olga Kurylenko made her Hollywood debut as a Bond girl, opposite Daniel Craig, in 2008's QUANTUM OF SOLACE. She went on to star in big Hollywood releases such as SEVEN PSYCHOPATHS (2012) alongside Colin Farrell, Woody Harrelson, Sam Rockwell, and opposite Tom Cruise, in Joseph Kosinski's OBLIVION (2013).
French, Canadian, writer and director, Fred Grivois, studied film at New York University and worked as a producer before sitting the director's chair. He has worked with fellow writer, director, Jacques Audiard (RUST AND BONE, and A PROPHET) in various crew positions. 
Distributed by Blue Fox Entertainment, 15 MINUTES OF WAR arrived in theaters and On Demand on August 2, 2019
Watch the official trailer for the film in this post.